KINGS-RENTALS
GOBO PROJECTOR RENTAL MIAMI AND BROWARD
Kings Rentals is located in Miami but serving all south of Florida, our technical and administrative staff offers extensive experience and advice with regard for all types of events, Professional Monogram gobo rental for weddings or sweet 16 events, or metal custom gobo with your logo for tradeshows, company lauchs, or Colorful glass gobo on stage for theatrical shows or night clubs. Making a custom gobo monogram projection for your event takes skill, knowledge and experience to deploy them properly, your fixture have to be properly and safely mounted and positioned to be displayed correctly. we have provided gobos in metal or glass, both custom and standard, at the most popular events and weddings here in Miami and Broward. We provide a professional service of delivery set up and Pick up service at all local venues by our experienced staff in all cities of Miami, Kendall, Homestead, Doral, Hialeah, Miami Beach, Aventura, Hollywood, Hallandale, Fort Lauderdale, Miramar, Pembroke Pines, Plantation, Brickell, Coral Gables, Coconut Grove, South Miami, Kendall, Sweetwater, Cutler Ridge, Downtown, Doral, Hialeah, Miami Beach, North Miami, North Miami Beach, Miami Lakes, Bal Harbour, Pinecrest, Hollywood, Hallandale, Fort Lauderdale, Coral Springs, Davie, Tamarac, Lauderdale, Miramar, Oakland Park, Pembroke Pines, Plantation and more...
What is a Gobo?
A gobo is a template or pattern that can be inserted into certain lighting fixtures to project an image. This image can be anything from a corporate logo, text, symbols, patterns, textures, color, and even a picture!
The pricing for the professional gobo's vary significantly. The most common and least expensive option is made out of steel and range in price from $70 and up. The second option is the glass gobo, much more expensive, but well worth it since the quality and clarity of your image will shine through prices start $150 and up depending how many colors.
All deliveries are made by a technician and not lost by courier services.
For more info please email at kingsrental@hotmail.com or Call 786-541-4892
Professional Gobo Projection Light Rental Miami, Broward

LED Gobo Projector Light Rental Miami and Broward
Ellipsoidal Leko Light Rental
PROFESSIONAL GOBO LIGHT RENTAL
ETC Source four is a professional ellipsoidal reflector spotlight (ERS) this great light is mostly used in stage lighting, teathers lighting, TV studio, ballroms, weddings all arround the world.
1.Gobo Projection Light Rental
Rental $65.00 /day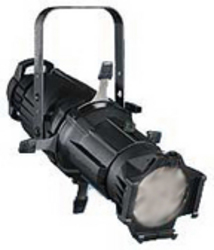 Logo Projector Rental
LED GOBO PROJECTOR RENTAL
Kings Rentals has added the New Chauvet Zoom LED 2.0. This LED Gobo light rental is good for small ballrooms, home birthday party, Halloween party, Small rentaurants or just home parties, a cheap custom gobo can be made in a laser copier with a transparency sheet for a last minute event.
1. LED Gobo Projector Light Rental
1. Light Tripod Stand Rental
Rental $75.00 /day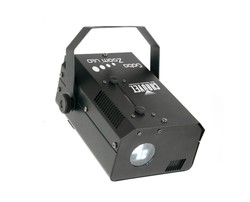 Wedding gobo projection
GOBO PROJECTION PACKAGE
1- Gobo projector light Rental
1- Custom Metal Gobo size B
1- Plate base + Pole + Sand Bag
1- Power extension cable 50'
Rental $219.99 /day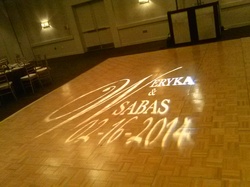 Monogram Projector Rental
LED GOBO PROJECTION PACKAGE
1- Gobo projector light Rental
1- Custom Metal Gobo
1- Tripod stand + Sand Bag
1- Power extension cable 50'
Rental $169.99 /day
The Logo projector or Monogram Projector Rental projects your or custom image anywhere you want it, Ttis powerful LED gobo projector can be used in diferent options, rotating gobos for a dramatic effect on stage or static for any monogram or logo projection, the custom Gobos can be made either in metal or transparency. The variable 22° - 38° beam angle allows for crisp focusing at a variety sizes from a short distance.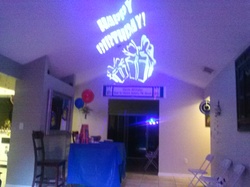 INTELLIGENT GOBO LIGHTS RENTAL
We Provided diferents options of Gobo Projection with Intelligent lighting equipment rental like Moving Heads, Scanners some of them are LED, Discharge, or Halogen.
Chauvet Miror Scanner 250 MDS, American Dj Moving Head 250 MDS, LED 60w moving head rental, Moving head sharpy 230, and more..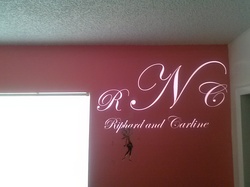 Glass color gobo projector Rental
MARTIN ImageScan MSD 250
This Light use a high intensity discharge lamp
• 24 x 36 mm slides
• 60 x 70 mm transparencies
• E and D-size gobos
• High-speed shutter
Motorized focus
• 17° beam angle
• DMX-512 and Martin protocols