KINGS-RENTAL
Welcome to Microphone Rentals
We have first-rate microphone rental equipment in Miami and Broward. We offer a wide selection of Shure wireless microphone rentals. Whether it be a handheld, lapel, lavalier, or headset microphone you can find it here, including boom mic for professional video, wire microphone rental and drum kit microphone rental at affordable rates in Miami Fl. Meetings, conventions, presentations, hotels, stage, DJ parties.
Microphone Rental is Available in these Areas:
Miami,Downtown,Brickell,Coral Gables,Coconut Grove,South Miami,Kendall,Sweetwater,Cutler Ridge,Homestead,Doral,Hialeah,Miami Beach,North Miami,North Miami Beach,Miami Lakes,Aventura,Bal Harbour,Pinecrest,Hollywood,Hallandale,Fort Lauderdale,Coral Springs,Davie,Tamarac,Lauderdale,Miramar,Oakland Park,Pembroke Pines,Plantation.
All deliveries are made by a technician and not lost by courier services.
For pricing or quotes please email at kingsrental@hotmail.com
Microphones for rental in Miami and Broward
Wired Microphones Rentals
These Mic's are exceptional in musical instrument pickup and vocals. Extremely effective cardioids pickup pattern which isolates the main sound source while minimizing background noise.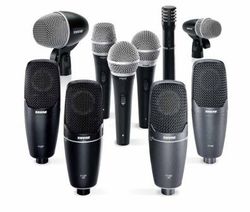 Microphone Rental for your conference
Vocal Microphone rental Shure SM58
The legendary Shure SM58® vocal microphone is designed for professional vocal use in live performance, sound reinforcement, and studio recording.
Vocal or instrument Microphone rental Shure SM57
The legendary Shure SM57 is exceptional for musical instrument pickup and vocals. With its bright, clean sound and contoured frequency response, the SM57 is ideal for live sound reinforcement and recording.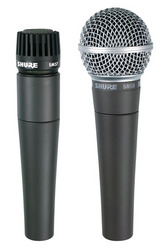 Wired Microphone rental is ideal for use in a stage.
Wireless Handheld Microphones Rentals
SHURE - SAMSON - AUDIO TECNICA - SENNHEISER
Automatic Frequency Selection
Automatic Transmitter Setup
Low-profile, lightweight design
Cardioid polar pattern provides maximum gain before feedback
Automatic Transmitter Setup
Automatic Frequency Selection
XLR and 1/4" outputs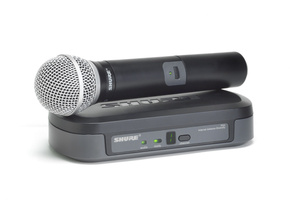 Professional microphones rental at affordable prices.
Boom or shotgun Microphone Rental
AUDIO TECNICA - SENNHEISER
Designed for professional recording, broadcasting and film/TV/video production

Provides the narrow acceptance angle desirable for long-distance sound pickup

Excellent sound rejection from the sides and rear of mic

Switchable low-frequency roll-off

Operates on battery or phantom power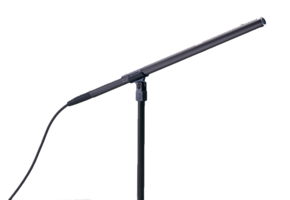 This Handheld Mic rental is great for stage situations in which a mic will be passed from person to person.
Shure Performance Gear
A comprehensive first step into professional wireless microphones rental, Performance Gear Wireless is engineered to the same uncompromising quality Combining superior Shure sound quality and stage-proven endurance with advanced features like Internal Antenna Diversity, Performance Gear Wireless offers professional tools created for confident performance
PG24/PG58 Wireless Vocal System $59.99 / day
PG14/PG185 Wireless Lavalier System $59.99 / day
PG14/PG30 Wireless Headset System $59.99 / day
PG14 Wireless Guitar System $59.99 / day
Wireless Lapel Microphones Rentals
The dynamic lapel microphone rental is designed for use in television broadcasting, sound reinforcement, certain radio and motion picture applications, and similar uses where a small, professional-quality microphone is required. SHURE - SENNHEISER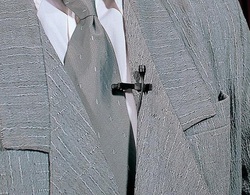 Rent Wireless Microphones Miami and Broward
Sennheiser Evolution
100 Series - 300 Series - 500 Series
The Sennheiser EW100 G2 Wireless Bodypack Microphone System provides dependable wireless performance for guitars and instruments on stage, rehearsals, recording applications, etc. The system includes a UHF diversity receiver, bodypack transmitter and Ci 1 instrument cable with 1/4" phone connector. The transmitter and receiver synchronize channel and frequency at the touch of a button.
The bodypack allows you to charge the (optional) rechargeable pack while it remains in the transmitter. A back-lit display allows for easy operation under dimly-lit conditions and its user friendly menu makes operation quick and easy. This easy to use wireless instrument system will provide guitarists the freedom of cable free performance, with wired microphone audio quality.
SENNHEISER HANDHELD MIC EW100 G1, G2, G3 Dynamic microphone to capture clear, crisp sound output.
SENNHEISER LAPEL - ME 2 OMMNI-DIRECTIONAL Lavalier clip-on microphone for speech and vocal applications. EW100 G1, G2, G3.
SENNHEISER HEADSET EW152 Hands-free performance. Flexible, rugged, all-in-one wireless system for singers and presenters EW100 G1, G2, G3.
SENNHEISER EW 172 G3-G wireless instrument system brings wireless freedom to your guitar.
More wireless system rental available
SHURE - SAMSON - AUDIO TECNICA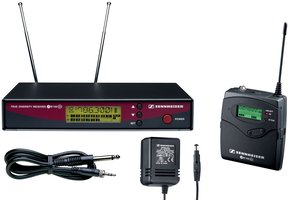 Professional lavalier microphone rental Miami and Broward.
The Shure's new PGX Wireless Set Rental brings the superior sound of Shure Microphones together with innovative setup features in eight easy-to-use packages. Durably constructed, with 12 compatible systems (multiple bands) and included carrying case, Shure PGX Microphone set rental is the perfect system for performers on the go who want worry-free performance, every time.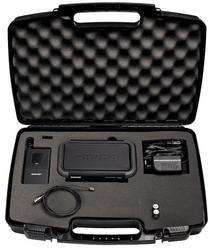 Hire a Sound Wireless Microphone Miami and Broward
Wireless Headset Microphones Rentals
SHURE - SAMSON - AUDIO TECNICA - SENNHEISER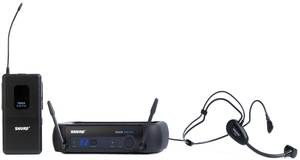 Shure Podium Microphone Rental
The Shure MX393 / C. Powered with a surface-mounted electret condenser, this Shure Professional Microphone is suitable for lecterns, conference tables and even stage floors. With a noise level of 23 decibel, this Shure Mike delivers brilliant audio sounds. The Shure MX393 / C comes with a wired connection eliminating the need for changing batteries periodically. With a cable length of 12 feet, this Shure Professional Microphone can easily be stretched to long distances. So why simply brood over the thought of buying, go pick this Shure Mike which will rock you conference hall!