KINGS RENTALS
PIPE AND DRAPE RENTALS
kings rentals provide Professional pipe and drape rentals and services all south of Florida, we use or our pipe and drape rentals for backdrops for weddings, stage, food station, photo boot using diferent marials and colors creating a unique touch. we also can reduce the size of any place for exanple, if you have a big room but a small event with our pipe and drape rentals there's not need to have a small group of people of 20 or less sitting in a huge space that normally fit 300 people or more.
Pipe & Drape is one of the most versatile products in the A/V rental industry.
For more info please email at kingsrental@hotmail.com Call Now! 786-541-4892
Pipe and Drape Rental in Miami and Broward.
PIPE - UPRIGHT - 7' TO 12' TELESCOPIC
7-12 feet telescopic upright stand for pipe and drape.
$10.00/ Day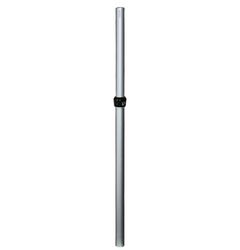 wedding backdrops rentals
1.Drape – available in a host of colors and fabrics; can be accessorized with tie-back sashes.
2.Pipe Crossbar – valance sleeved onto an adjustable horizontal support.
3.Uprights feature easily locks when pole is raised or lowered.
4.Base & Pin – the foundation of pipe and drape; weight depends on style of drape.
5.Sandbag – recommended for all drape above 10 feet for added stability.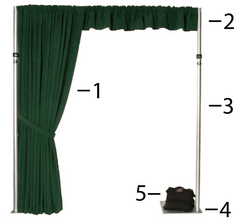 PIPE - CROSSBAR - 6' TO 12' TELESCOPIC PIPE
Crossbar 7-12 feet telescopic. For use with various drape types.
$10.00/ Day