KINGS RENTALS
Welcome to Stage Lighting Rental
Kings Rentals is located in South Florida our lighting equipment for rental is routinely maintained and tested prior to delivery, we provide a personal deliveryset up and Pick up service at all local venues by our experienced staff in cities of Miami, Kendall, Homestead, Doral, Hialeah, Miami Beach, Aventura, Hollywood, Hallandale, Fort Lauderdale, Davie, Miramar, Pembroke Pines, Plantation, Brickell, Coral Gables, Coconut Grove, South Miami, Kendall, Sweetwater, Cutler Ridge, Downtown, Doral, Hialeah, Miami Beach, North Miami, North Miami Beach, Miami Lakes, Aventura, Bal Harbour, Pinecrest, Hollywood, Hallandale, Fort Lauderdale, Coral Springs, Davie, Tamarac, Lauderdale, Miramar, Oakland Park, Pembroke Pines, Plantation and more...
We take that extra precaution to ensure quality and service. We only provide a High end Lighting equipment rental for your event.
Light up your next event!
LED light rental for weddings and parties
For pricing or quotes please email at kingsrental@hotmail.com
All deliveries in Miami and Broward are made by a technician and not lost by courier services.
Intelligent Lights Rental Miami and Broward
Track Scan 250 MDS
6-channel DMX-512 luminaire
Pans 180o in 0.5sec. Tilts 70o in 0.3sec.
Dimmer and shutter strobing
Separate gobo and color wheels
9 dichroic colors (includes UV purple) plus white
7 rotating gobos plus open, 27mm (accepts custom glass)
Digital LCD display
Superior optics, Surface-coated mirror for optimum luminosity
Microstepping motors
Built-in beat-activated programs (stand alone)
Linkable via Master / Slave
Programmable via:any universal DMX controller (Optional CA-6 easy controller )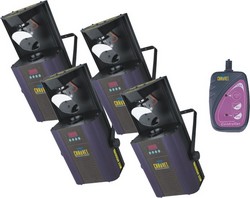 LED Lights Rental Miami and Broward
Concert
Trade Shows
Private Parties
Theme Events
Corporate Events
Festivals
Weddings
Boxing Events
Religious Events
Nightclubs
Grand Openings
Product Launches
LED SPOT LIGHTING RENTAL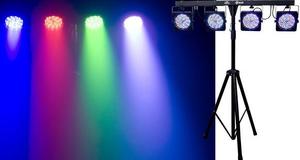 DMX Intelligent Lighting Rental Miami & Broward
PROFESSIONAL GOBO PROJECTION LIGHT RENTAL
ETC Source four is an ellipsoidal reflector spotlight (ERS) used in stage lighting, teathers lighting, TV studio, Gobo projection light for weddings, and more...
LED Gobo Projection Light Rental
HALOGEN SPOTLIGHT RENTAL
PAR lights, or PAR cans, are used when a substantial amount of flat lighting is required for a scene. A PAR can is a sealed beam PAR lamp housed in a simple can-like unit. They are often used in combination with smoke or haze machines which make the path of the beam visible. They are also often used as top, back, or side lights in the theater and for special effects.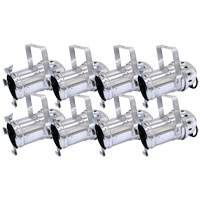 Par Can Lights Rental Miami & Broward
MOVING HEAD RENTAL - SHARPY BEAM 230 R7
Light up the Sky and your event with this fabulous Beam Light.
Specifications
1.Full color touch screen
2.Philips 7r
3.8 prism, with Zoom
4.hith quality,high stability
5.Colors: 14 color+white
6.17 gobos+white
7.output: 150000LM/10meter
8.froz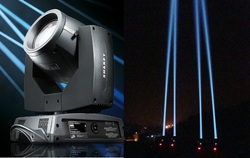 Follow Spot Light Rental Miami & Broward
FOLLOW SPOT RENTAL 400G
2-channel DMX-512 followspot rental
7 dichroic colors + white: (red, blue, green, yellow, orange, magenta, UV purple)
Variable electronic dimmer (0-100%)
Variable mechanical iris
Variable mechanical focus
Gobo size: 35.8mm outside, 27.9mm inside, 0.2mm max thickness
Beam angle: 2° - 12°
Lux: 48,420 @ 1m
LED FOLLOWSPOT RENTAL 120ST
3-channel DMX-512 followspot rental
7 dichroic colors + split colors + white: (red, blue, green, yellow, orange, magenta, UV purple)

Light Source:

1 LED (cool white) 120 W (30.6 A), 50,000 hours life expectancy
Strobe Rate:

0 to 16 Hz

Illuminance:

(14°): 16,060 lux @ 2 m
(20°): 7,900 lux @ 2 m

Power and Current:

185 W, 1.5 A @ 120 V, 60 Hz

Zoom Angle:

(manual): 14° to 20

Stand Height:

2.8 to 3.8 ft (0.8 to 1.2 m)

Iris (min):

5° (at tightest zoom)

Color temperature (CTO):

4000 K