KINGS-RENTAL
WELCOME TO STROBE LIGHT RENTAL
Bring the party home or effects to your event with our professional strobe lights! Use our strobe lights rental to brighten up your parties, celebrations, Halloween, Decorations, special effects and much more!
The strobe Light is a type of light that flashes on and off, the speed of the flashing can be set with adjustable Flash Control Knob or analog controller, also you can find an intelligent strobe light that the users change strobe speeds and adjust dimming from 0-100 percent via a standard DMX lighting controller.
Strobe light rental Includes a floor base or 'C' Clamp for easy mounting.
SMALL STROBE LIGHT RENTAL
This powerful little strobe is rated at 25 Watts with a rotary speed control and hanging bracket. It's a bright white strobe. Lamp Life: 10 Million Flashes!
$20.00 Per Day.
STROBE CONTROLLER RENTAL
STROBE CONTROLLER CH-751 Controls 1 to 6 strobes Sound-activation Speed control Momentary switch Mono strobes only On / Off
$30.00 Per Day.
MEDIUM STROBE LIGHT RENTAL
Sound activated or manual speed operated 75W strobe, adjustable from 1-20 flashes per second.The strobes are linkable via mono cable, chasing enabled via optional controller, and DMX controllable via optional converter.
$30.00 Per Day.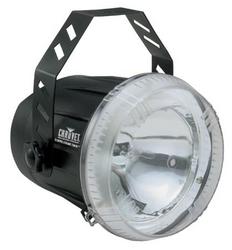 For more info or to book please email at kingsrental@hotmail.com
MEGA STROBE LIGHT RENTAL
Super-flexible 800-watt strobe light effects fixture,
800-watt ZB800 lamp blasts out intense white light
Speed and dimmer knobs on back panel for manual use
$ 45.00 Per Day.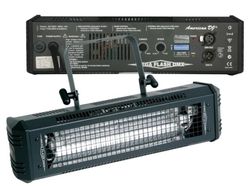 For more info or to book Call us
786 541 4892