KINGS-RENTAL
Welcome to Video Equipment Rentals
Kings-Rental is an innovative company dedicated to the management of Audiovisual equipment rental and services in Miami and Broward. We are committed to in the needs of our customers to maximize their chances of success through the appropriate use of AV technology and give you solutions.
We are a full service Audio visual company that specializes in AV equipment Rental in Miami and Broward. Projection screens rental, projectors rental, TV display Rentals, video monitor, big screen rental, professional audio visual equipment rental, repairs, installations, LCD projector rentals, multimedia projector rental and projection screen rentals in all South Florida to the lowest rates 7 days a week.
Kings Rentals provide personal delivery of video equipment Rental, help you setting up the AV equipment rental at all local venues by our experienced staff in cities of Miami, Doral, Hialeah, Kendall, Homestead, Miami Beach, Aventura, Hollywood, Hallandale, Fort Lauderdale, Davie, Miramar, Tamarac, Lauderdale, Pembroke Pines, Plantation, Brickell, Coral Gables, Coconut Grove, South Miami, Kendall, Sweetwater, Cutler Ridge, Downtown, Doral, Hialeah, Miami Beach, North Miami, North Miami Beach, Miami Lakes, Aventura, Bal Harbour, Pinecrest, Hollywood, Hallandale, Fort Lauderdale, Coral Springs, Davie, Miramar, Oakland Park, Plantation, Pembroke Pines, and more...
Why Rent Audiovisual Equipment in Miami For Your Trade Show or Convention?
HD Projectors, Big TV displays, wireless microphones, powered speakers and more AV equipment can be very expensive, especially higher end brands and products. Such expenses can be difficult to justify when they are used only for the occasional business meeting, trade show, convention; AV equipment rentals are an easy and cost efficient solution for temporary needs.
For more info or booking please email at kingsrental@hotmail.com Call Now! 786-541-4892
AV Equipment Rental Miami and Broward
Tripod portable screen - Fast fold screen - Inflatable screen - Spandex Screen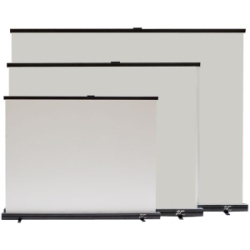 Events equipment Rentals Miami and Broward
All deliveries in Miami and Broward are made by a technician and not lost by courier services.
Using an Apple Mac book, Ipad or Iphone for your Audio-Visual presentation?
We provide the correct adaptor to sync to our projectors.
Do you need the sound with your presentation?
No problem, we do that too. SOUND RENTAL
LIVE STREAMING SERVICES
Webcasting
VIDEO CONFERENCING EQUIPMENT
Video Conferencing
Video Projectors Rental Miami and Broward
Miami Kings Rentals choose from 2000 to 5000 ANSI lumen projectors available for overnight rental.
Dvd projector, Power point projector, HD Projector, Large Venue Projector, Meeting Projector,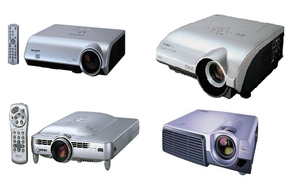 Video Equipment Rental Miami and Broward
When you choose our Movie Night system for your outdoor movies, you can rest assured our focus is your outdoor cinema event. Whether you're hosting a small backyard movie night or a big Comunity Movie night event, bring everyone together around a central spot to watch your favorite Movie or New release. Throw down some blankets in front of your huge screen, grab a bag of popcorn and enjoy the fresh air as you watch.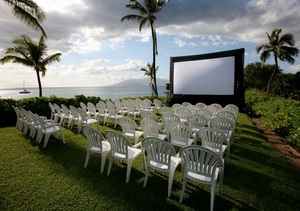 Projector and Screen Rental for wedding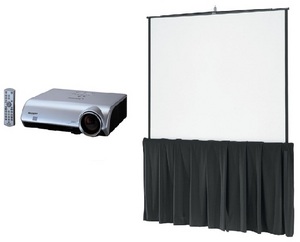 Big Screen Rental Miami and Broward
video switcher, video mixer or production switcher) is a device used to select between several different video sources and in some cases compositing (mix) video sources together to create special effects.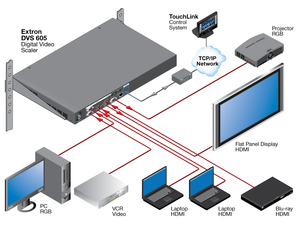 Flat Screen Monitor Rental Miami and Broward
Great choice for you Trade Show - Presentations - Company meetings - Training - Weddings - Class Rooms
LCD and LED Flat TV Display conect to a DVD Player, Blu Ray Player, Laptop computer, USB, or other source.
Optional Floor TV Stand Rental.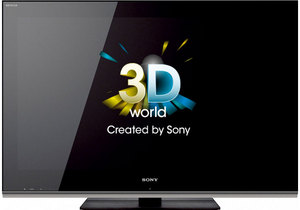 Video Presentation and Switcher Rentals